Keelooma
switch off, relax, unwind
Embark on a voyage to secluded and far off islands in Linapacan, halfway between El Nido and Coron, Palawan.
Join us on an all-inclusive 3D2N, 4D3N or bespoke tour, expedition and island stay from El Nido to Coron, Coron to El Nido or to the undiscovered islands of Linapacan aboard our spacious traditional boat, as we snorkel in pristine reefs, sunbathe on white powdery beaches, and trek on friendly jungle trails.
Watch the sun go down at Keelooma Island Camp, dine alfresco over the fresh catch of the day, and sleep under the stars in traditional kubo for that back to basics, no frills island experience.
Disconnect from your devices, sit back, relax and let island time take over. Reconnect with yourself and celebrate the luxury of simplicity.
"The boat was brand new, clean and very comfortable. Together with his brilliant crew, he took us to the most exotic beaches and places off the beaten track - this was the paradise we were looking for when coming to the Philippines" Chris, Traveler, Tripadvisor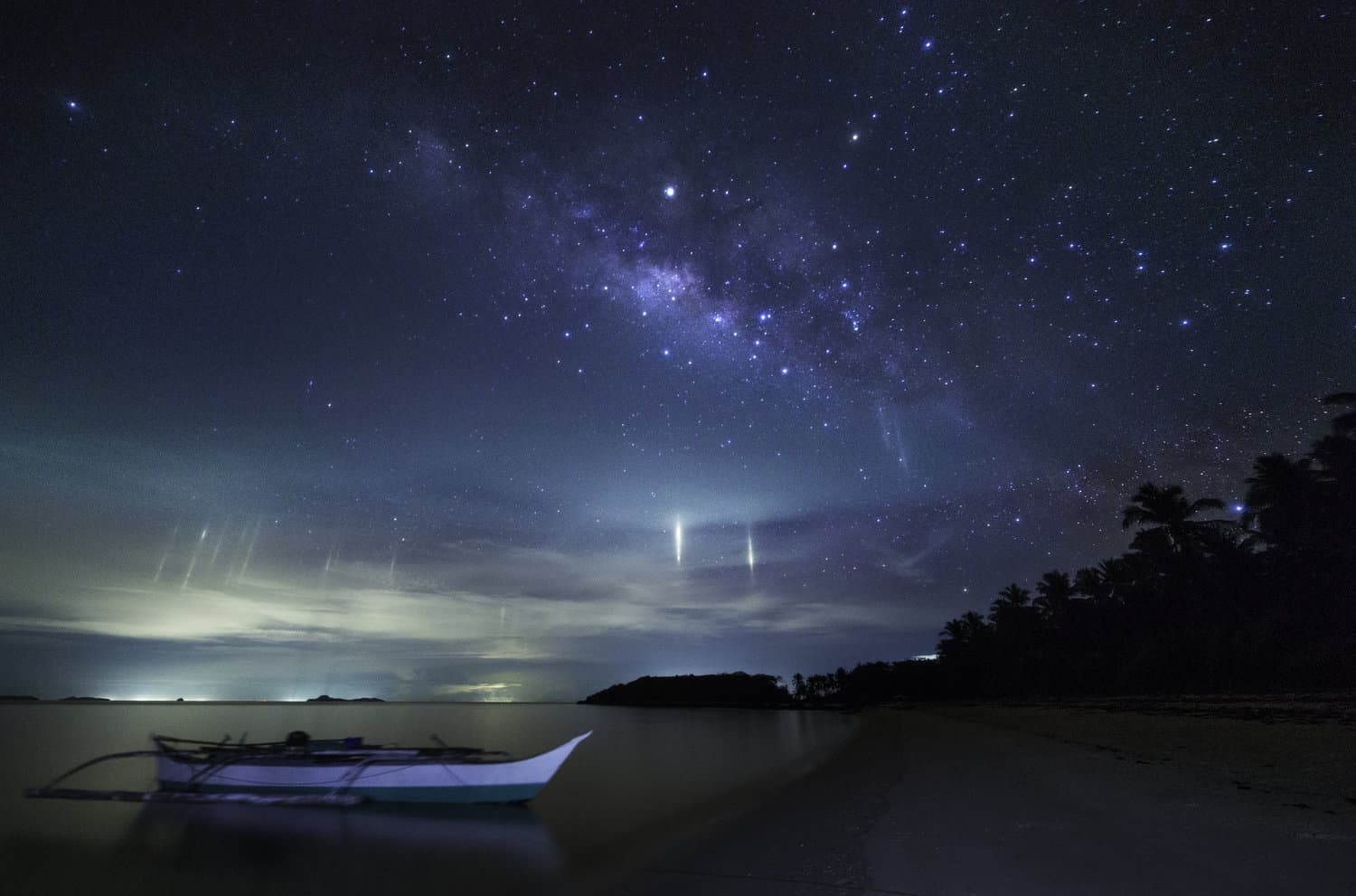 Explore the archipelago with us!
Embark on a voyage of discovery aboard our new and spacious traditional pumpboat together with not more than 12 travelers per trip, perfect for cruising around Palawan.
While on board you'll be taken care of by our dedicated crew who'll guide you around the remote and off the beaten track islands that make up the Linapacan group of islands.
Sunbathe on a tropical island beach, snorkel in clear waters over vibrant coral reefs and shipwrecks that teem with marine life.
Watch the sun go down from our Keelooma Island Camp, and sleep in one of our open air traditional kubos for that immersive local island living experience.
3D2N Voyage
&
Island Stay Combo
EL NIDO TO CORON
CORON TO EL NIDO
LINAPACAN
4D3N
Voyage
&
Island Stay Combo
EL NIDO TO CORON
CORON TO EL NIDO
LINAPACAN
Bespoke Voyage
&
Island Stay Combo
EL NIDO TO CORON
CORON TO EL NIDO
LINAPACAN
EXPERIENCES AND ADVENTUREs
Relax in an island wilderness or embark on an island escapade
Powdery sand beaches
Relax with us on one of the tropical beaches that make up the Calamian Archipelago. With over 100 pristine beaches to choose from Palawan is a beach lover's dream.
TREKKING
Journey with us through a friendly jungle trail that leads to three different breathtaking beaches and landscapes around the island. Walk through a forest of coconuts and tropical trees, pass by a quaint village for a glimpse of local lifestyle, and head up to the highest point in the island for an amazing view of the surrounding seas.
ISLAND SAFARI
Escape with us for a tour and expedition around the most exotic and pristine islands in the Calamian Islands of Palawan. Tucked far away from mass tourism, island hopping on these raw, undeveloped, and deserted islands is one of the top things to do in the Philippines to experience the untouched beauty of nature.
SNORKELING
Explore with us the colorful coral reefs stretching for miles and miles on these little-known but world-class snorkeling sites in Palawan. Hailed as one the clearest waters in the world by Daily News Dig in 2013, these untouched reefs offer a thrilling window into the incredible underwater marine life.
Keelooma Island CAMP
Experience Island life the traditional way and stay in one of our bahay kubos.
BAHAY KUBO
The bahay kubo is an icon of Philippine culture. At Keelooma, our bahay kubos are built around the principle of communal living and sustainable architecture. The structure is crafted from bamboo and has a thatched roof of nipa providing a bright and airy space that is cooled by the steady flow of fresh cooling air coming in from the Sulu Sea. The open concept is preserved to create a harmony of indoor and outdoor living.
filipino Food
Fresh catch of the day and locally sourced vegetables from around the archipelago make up the most of Keelooma's menu.
Whether it is aboard our boat during an island escape, or at Keelooma Island Camp dining with us is a communal experience. Come together as an intimate group of strangers who share a desire to log out, switch off, relax and unwind and experience traditional Filipino food and dynamic conversation.
Alfresco dining
Alfresco dining takes on a whole new meaning at Keelooma; watch the sunset over the Sulu Sea before you settle down and dine on the daily catch under the starry sky.
Due to the isolated location of Keelooma, dining is all-inclusive in your stay with us including three meals a day, coffee, hot tea and water. Fresh coconuts, soft drinks and alcoholic beverages are sold separately.
Special dietary requirements? If so please inform us in advance and we'll try our best to accommodate your needs subject to availability.
locally Sourced
Locally raised poultry and pork supplies Keelooma with a steady source of eggs and meat products. While our fresh fruit and vegetables are grown on site wherever possible.